Forrest Lammiman
Of Counsel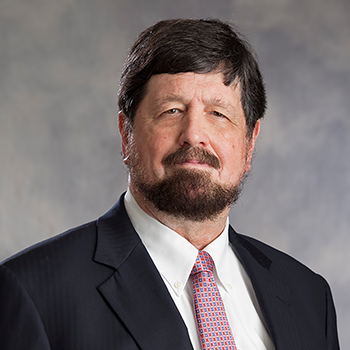 Forrest Lammiman represents banks, insurance companies, corporate debtors, investment funds, buyers of distressed assets, creditors' committees, litigation trusts, and bankruptcy estates in a broad range of restructuring and bankruptcy-related matters. Forrest also represents clients in commercial litigation matters.
Forrest is a founding partner of the Hale Lammiman Group, Ltd. Previously, he was a partner at Locke Lord Bissell & Liddell, LLP from 1991 to 2008, where he was chair of the bankruptcy and restructuring group for his last seven years there. More recently, Forrest was the leader of the bankruptcy and restructuring practice at Meltzer, Purtill & Stelle LLC for almost seven years before joining Christopher Hale in forming the Hale Lammiman Group, Ltd.
Forrest has been repeatedly named as a Super Lawyer and a Leading Lawyer in Bankruptcy and Creditor/Debtor Rights. Martindale Hubbell has rated Forrest as an AV Preeminent attorney, the highest rating.
Forrest's recent representations include:
Represented secured lender in a three-year Chapter 11 case resulting in asset sales and other transactions that yielded payment to the lender of the $20 million principal owed it, plus pre-petition and post-petition interest.
Representation of national medical supply company as a successful bidder in the hotly contested sale of a distribution and manufacturing plant and other assets of a Chapter 11 debtor.
Representation of bank holding company in litigation against the FDIC regarding a potential liquidation surplus in favor of the bank holding company.
Representation of real estate companies in Chapter 11, resulting in a consensual plan sponsored by the debtors and their lender. Payment of all unsecured claims and successful sales of all real estate assets under 363 of the Bankruptcy Code for $20 million.
Representation of secured lender in the collection of assets of medical health care provider whose owner was convicted of fraudulent activity in overstating Medicare payments owed to provider.
Representation of landlords in numerous cases where the tenant has defaulted or filed for bankruptcy.
Representation of debtor who owned 37 Walmart "shadow anchor" retail centers that served as collateral for $80 million in debt. Negotiated a joint plan with the lender for the sale of the retail centers.
Represented a co-lender in bankruptcy litigation in upholding a lender's right to credit bid under a sale proposed in a plan of reorganization, a decision affirmed by the U.S. Supreme Court in RadLAX Gateway Hotel, LLC, et al. v. Amalgamated Bank, 132 S.Ct 2065 (2012).
My goal is to help you achieve the results you need to move forward.
Bar Admissions
Education
J.D. - University of Iowa College of Law, 1983

Honors: Order of the Coif

Ph.D. - Yale University, 1975

M. Phil. - Yale University, 1972

M. Div. - Vanderbilt University, 1969
Professional Associations
American Bar Association

American Bankruptcy Institute

Turnaround Management Association

Board Member, American Board of Certification (1992-2003)
(National Certification Board for Bankruptcy Attorneys)